Awards and Certifications

Mom's Choice Awards
Gold Badge Mom's Choice Awards
​ The kidSAFE Seal Program is an independent certification service that aims to The Mom's Choice Awards® (MCA) assess products and services that are designed for caregivers, children and educational professionals. The program has its reputation for its examination of family-friendly products and services and its well established benchmarks. So far, they have examined thousands of products in 61 countries including the United States.
Educators and caregivers highly value the Honoring Excellence seal of MCA when choosing a new product to use with the children. Both Otsimo Special Education and Otsimo Speech Therapy have been awarded with the Gold Badge of Mom's Choice Awards. ​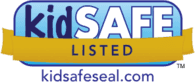 Kidsafe Certificate
kidSAFE Seal
​ The kidSAFE Seal Program is an independent certification service that aims to identify the websites and technologies that are exclusively made for children, are safe to use and kid-friendly. After careful examination, both Otsimo Special Education and Otsimo Speech Therapy were found suitable for the certification. ​



Education Alliance Finland
Certified Pedagogical Quality
​ Education Alliance Finland is a very prestigious establishment that provides on-demand evaluation for educational solutions to explore the overall education quality of the material and its fit to the pedagogical design. The evaluation is separated into two parts where teachers and researchers have different examination methods on the products and only if they both agree, the solution receives the badge.
Both Otsimo Special Education and Otsimo Speech Therapy received "Certified Pedagogical Quality" certificate.



​
Parents' Picks Award
Best Products for Preschool Kids 2020
​ Parent tested and kid approved. Parents' Picks Awards put the candidate items under a microscope and take a careful look at them with a process of 50+ criteria. These include skill development, engagement, kid-friendliness, triggering creative development and innovation.
Products with the Parents' Picks Awards have demonstrated outstanding quality from a big list of similar products and both families and educators can trust them. Both Otsimo Apps were honored with the seal under the Best Products for Preschool Kids 2020.



​
MIT Solve Global Challenge
Equitable Classrooms 2021 Solver
​Massachusetts Institute of Technology (MIT) started the Solve initiative to solve the challenges around the world. It enables funding technology-based social impact innovations and creates a community of social entrepreneurs. All the Solvers are from all around the world and they all look to heal a pain for underserved communities with human-centered and inclusive technology solutions. In 2021, Otsimo has been chosen as one of the seven Solvers among thousands of applications.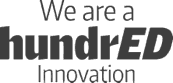 ​
HundrED
HundrED Global Collection 2022 / HundrED Global Collection 2021 / HundrED Global Collection 2020 / Quality Education for All During COVID-19
​ HundrED is a very well known establishment that aims to identify and empower educational and impactful innovations. They believe that companies working towards accessible education for all, should be heard all around the world and beyond their grasp, therefore, they publish related materials to let them be heard.
HundrED believes that educational solutions should be child-centric, customizable, personalized and engaging. Simply put, they work for a sustainable educational system while also providing recognition and visibility for the innovations they selected for their prestigious lists.
Otsimo as a company was selected for HundrED's Global Collection as one of the world's most inspiring education innovations two years in a row. Moreover, Otsimo was also chosen for their recent list of "Quality Education for All During COVID-19". ​


Apple App Store
Featured Worldwide - the Best Autism App
​ Otsimo Special Education has been featured worldwide as the Best Autism App on the iOS App Store. ​
Apple - New Apps We Love
​ Otsimo Special Education has been featured in the New Apps We Love list on the iOS App Store. ​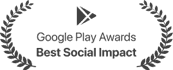 Google Play
Google Play Award - Best Social Impact Award Nomination 2018
​ Every year, the Google Play Store recognizes best apps and games that are subjected to strict criteria such as the best experiences available on Android with great quality and performance, creative innovation and user-friendly design. The nominations are made by various teams at Google and have to demonstrate great performance in terms of high star ratings and technical performance. Otsimo was the first ever application originating in Turkey to be nominated in Google Play Awards. ​
Google Play Featured - Best Educational Apps for Families
Otsimo was featured in the Best Educational Apps for Families list by the Google Play Store. ​



Educational App Store
Educational App Store Certificate
​ The Educational App Store provides certification for apps that are evaluated under a strict set of criteria by a group of professors that ensure the purpose and quality of the content is very well capable of educating the expected users of the app. Both Otsimo Special Education and Otsimo Speech Therapy are listed in the Educational App Store.



​
Berkeley University
Global Social Venture Competition - Global Finalist Award 2017
​ Originated at Berkeley-Haas, the Global Social Venture Competition's objective is to support social innovations that address urgent matters in terms of social and environmental concerns. Since its establishment the influence of the venture competition has gained a lot of global partners such as business schools, universities and entrepreneurial programs. Otsimo was one of the finalists of this competition that and won it's place among 500 other start-ups, a total of 178 universities from 50 nations.

​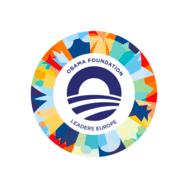 Obama Foundation
The Obama Foundation Leaders Europe
Selected by the Obama Foundation, Obama Leaders for Europe aims to identify leaders working in different sectors who are impactful changemakers committed to solve problems in their communities. Zafer, the co-founder of Otsimo has been selected among the 2022 Leaders.

​

Ashoka
Ashoka Fellowship
​ Ashoka Fellows, supported by Ashoka, is a network of social entrepreneurs who are leaders in their field of focus. Ashoka acts as the advocate for its social entrepreneurs around the world. Having the largest network with over 35 years of experience in social innovations, this fellowship is the most prestigious title a social entrepreneur can earn. Our co-founder and CEO Zafer Elcik was rewarded an Ashoka Fellowship in 2018. ​

​

Autism Parenting Magazine
Best Autism App
​ Autism Parenting Magazine is a renowned publication for anyone in the autism community. There are lots of contributors to the content that consist of professionals, autism specialists caregivers of children with autism and adults with autism. The publication has always released content that is always fact-based events, developments and news on the topic of autism. They also provide a lot of information for those who are relatively new to the disorder to help them navigate through challenging decisions.
Otsimo Special Education was chosen the Best Autism App by the Autism Parenting Magazine. ​

​

Academics' Choice Award
​ Academics' Choice Awards™ aim to support caregivers and educators find the best educational products or toys that will support children's skills of critical and creative thinking and decision making while also distinguishing the products that genuinely trigger learning and stimulate the mind of the children or students.
Otsimo Special Education made this list and received the Academics' Choice Award. ​​



University of Edinburgh ASDTech
Gold Badge Autism App by The University of Edinburgh ASDTech
​ ASDtech is an independent research center for autism community that includes autistic people who want to practice on technology on their own, or families and other tech developers. Their aim is to make a collaboration of different perspectives to create technology for autistic people. Otsimo Special Education app was awarded the Gold Badge Autism App by The University of Edinburgh ASDTech hub. ​​



Healthline
Best Autism App 2020
​ Healthline is an online platform that covers all topics of health from physical to mental health for all ages. A team of 100 professionals coming from various backgrounds evaluate the content carefully to achieve high standards of medical integrity. The information on this website is based on facts and research, puts human in the center and is always trustworthy. ​ Otsimo was selected as the Best Autism App of 2020 by Healthline. ​​​​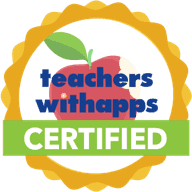 Teachers with Apps (TWA)
teacherswithapps Approved
Teachers with Apps is an online platform where technological products and multimedia content for children and students are analysed in terms of the quality of screen time they offer. The reviews are authored by teachers, specialists, therapists and other professionals. ​​​



Kidmunicate
Best Speech and Language Pathology Websites and Blogs
​ The Kidmunicate is an independent establishment that consist of great Speech Language Pathologists aiming to help children develop communication skills. They are releasing content for caregivers and evaluating products of companies that operate in the speech and language development field. They are also providing teletherapies as a response to COVID-19. Kidmunicate has added Otsimo's blog to its list of Best Speech and Language Pathology Websites and Blogs in 2020.
'"Communication is a gift. Some are born with it. Some need a little lift." We provide the lift that some kids need. And we do so with loving care.' ​​​



European Bank of Reconsruction and Development (EBRD)
EBRD Star Venture Programme - Startup Innovation Challenge in response to the coronavirus
​ In its operating countries, the EBRD has supported aspiring start-ups in terms of financial and advisory aspects. The Star Venture Programme is one of the investment vehicles they are partnering with.
With the current and ongoing pandemic, they have launched an online competition to identify the innovation in business models as a response to the COVID-19. Otsimo was one of the proud winners of this competition . ​​​



Fortune
Fortune 40 Under 40
​ Fortune magazine's 40 Under 40 is a list of individuals the publication considers to be the emerging and most influential young leaders for the year from a variety of industries. Zafer was chosen among these emerging leaders for two years in a row in both 2019 and 2020! ​​​



Mobile App Daily
Mobile App Daily 40 Under 40
​ Mobile App Daily is a platform to explore anything and everything on mobile app industry. MAD is an all-in-one platform to discover everything around in the industry. In 2021 they announced their first ever 40 Under 40 list of most promising innovators in mobile technologies. Zafer Elcik made it to this list in 2021. ​​​



Entrepreneurs' Organization (EO)
GSEA - Social Impact Chairman Award 2017
​ GSEA was created to give recognition to outstanding undergraduate students who juggle a course load while also running a business with high ethical standards, and that is innovative and socially responsible. Adding new partner universities to its growing network every year, GSEA has grown into a globally known program since its establishment in 1998. The main focus of the program remains on bringing global visibility to the outstanding business owner student and their outstanding innovations. Zafer won his award in 2017 under the branch: Social Impact Award. ​​​​



Rotary
Kavaklıdere Rotary Appreciation Award
​ Zafer was awarded with appreciation award of the year for his promising works in the special education field and by being a thought leader. ​​​​



Innovator Magazine
Six Under 26 in Social Inovation 2018
​ In 2018, the Innovator Magazine hand-picked 6 very aspiring young entrepreneurs under the age of 26. Our co-founder Zafer took his place with Otsimo in this list. ​​​​



Junior Chamber International (JCI)
Outstanding Young Person Award 2017
​ JCI's Ten Outstanding Young Persons of the World (TOYP) award is given to ten young leader each year who are under the age of 40. JCI chooses these aspiring leaders that follow its mission and vision. That is to demonstrate outstanding self-development, success in business and innovations. Zafer was selected among the "Ten Outstanding Young People" in 2017. He received his award under Contribution to Children's Rights. ​​​​



SIIA CODIE Awards Finalist 2021
Best Solution for Students with Special Needs
The SIIA CODiE Awards were established in 1986 for software professionals to evaluate and honor each other's work in the fields of Technology and Business. In 2021 CODIE Awards aspired to recognize and the products, people, and companies that have done their part to adjust, as a response to COVID-19.
Otsimo Special Education was one of the finalists in 2021.